Stump Removal and Grinding Service
Stump Grinding - We will grind stumps down so they will no longer be an eyesore or hazard
We do this in one visit. No waiting around for the stump to rot. No dangerous chemicals. No flying axes. We bring in our stump grinder and get your problem stump, or a whole yard full of them, ground down quickly and easily – and much less expensively than you think. Contact us today for a free estimate!
Stump Grinding is the best and safest approach to removing unsightly tree stumps.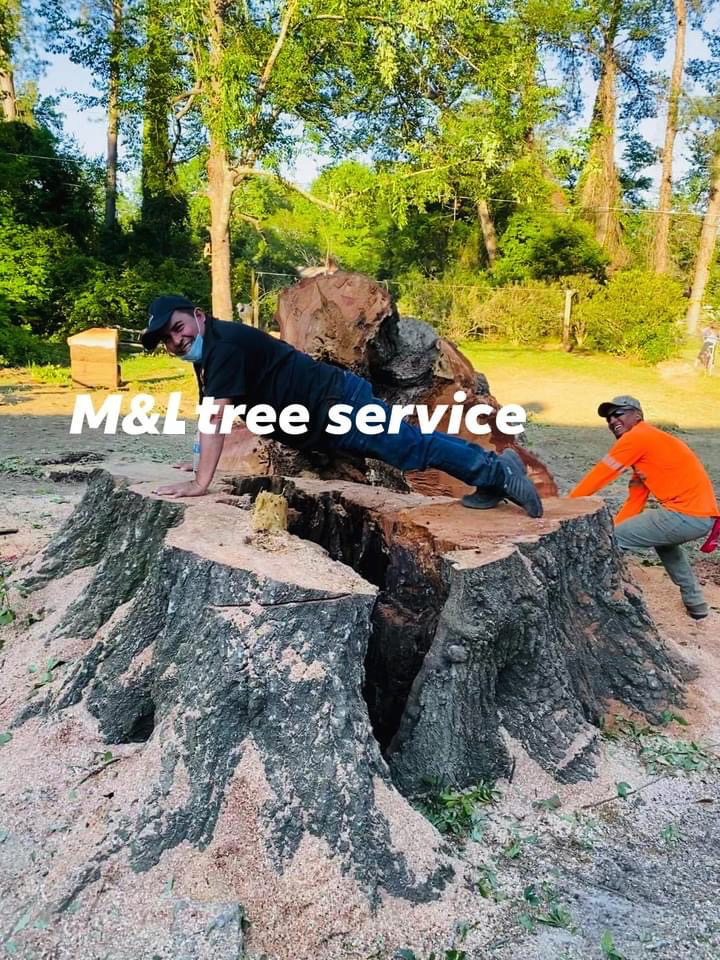 However it gets done, if a stump is someplace that matters, like in the middle of your lawn, it is going to require removal at some point.
They will eventually need to be chopped out below ground level and then covered over. Depending on when or where you were raised, you may remember these stumps being removed with a good old-fashioned hand ax and serious chopping. As the stumps would
age, they would get softer and chop out easier, but it still was quite a chore to get rid of them completely. People could chainsaw them out, but that was usually also a death sentence for the chain. People also have used lye or other chemical stump removers in the past to get rid of them. Both the lye and chemicals pose major threats to animals and will almost assuredly make the ground in the general area unusable for a while until the chemicals leech out. What's a homeowner to do??
Besides, it minimizes the quantity of damage done to your land and the general area. No matter the size is, we will take care of removing the stumps with little to no effect on any of the nearby landscape items. Our stump grinding Lexington team takes care of this process quickly and efficiently. We get it done right the first time. Even better, we don't leave any tell-tale signs that anything was ever there when we finish a job!
Some people want tree stumps left for a variety of reasons occasionally. Sometimes they're excellent little perches for flower pots or ideally placed in a quick natural seating spot. Whatever your choice, just let us know if we are removing any trees for you. We can leave your stumps in place or take them on down and remove all traces of any tree we remove – all in just one visit. Contact us for stump grinding services in Lexington SC.